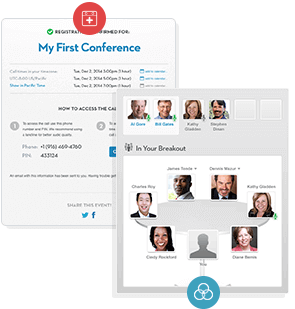 Customer Success Live Training​
You signed up for a MaestroConference account but you're not sure where to start? We're here for you. Register to attend a Live Training for free!
Our team of product and event experts will show you how to hold a successful event during this 60-minute Live Training. This is your chance to get your questions answered so you can start inviting guests to your next event.
Note: we strongly recommend attending a Live Training before hosting your first public event. It's the quickest, easiest way to get started with your account. You'll get more value from MaestroConference, faster.
Every Monday at 9 am PT
Register Here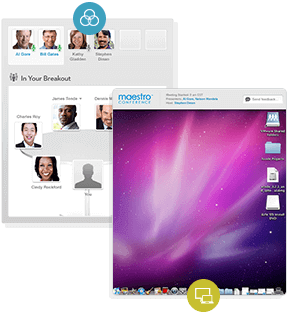 Social Webinar Free Live Training
Would you like to make your events truly interactive and memorable through using the Social Webinar interface? Learn how to show videos on YouTube, bring people directly to your website to purchase or sign up for your products, learn how to share your screen and so much more. This is a hands on training where you will take control and be guided to handle an actual event.
Every Thursday at 9 am PT
Register Here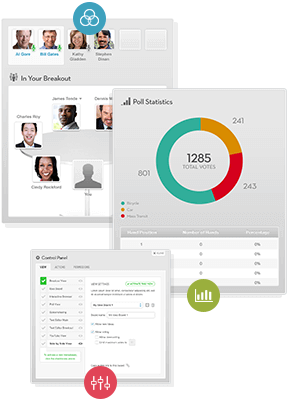 Maestro Mastery 2016
Have you already hosted a few events with your MaestroConference account? Do you have ideas for your next event, but are unsure how to implement those? Maestro Mastery is an advanced training class where you guide the instruction, based entirely on your specific questions, so that you can use your MaestroConference account to its fullest potential. You will also learn how to leverage all of our platform's powerful features to fully engage your participants in innovative ways that are unique to only MaestroConference.
We have no scheduled classes at the moment, you can still listen to the recordings of past Advanced Classes below.
---
Recordings of Past Advanced Classes
Asking Questions that Invite Powerful Engagement

With special guest facilitators Eric and Elaine Hansen

1:03

Release Your Inner Geek!

Advanced tips for running calls, hosted by Adam Koren

1:27

Energizing Your MaestroConference Calls

Hosted by Adam Koren

0:55

How to Have a Breakthrough with MaestroConference Pt. I

With special guests from the CultureSync team

1:17

How to Have a Breakthrough with MaestroConference Pt. II

With special guests from the CultureSync team

1:13

The Art of Convening

With special guest Craig Neal

1:28

Boosting Attendance

Hosted by Adam Koren

0:49

Maximum Engagement

With guest speakers Dave Ellis and Brian Burt, CEO and Founder of MaestroConference

1:29